Texas representative 'outs' her illegal immigrant past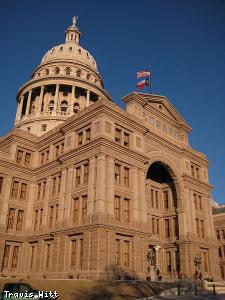 May 31, 2011
A Texas state representative has revealed herself to have once been an undocumented immigrant, in a bid to give a face and voice to the real reasons behind the pressing need for comprehensive state and federal immigration reform. Rep. Ana Hernandez Luna 'outed' herself as having originally been an illegal immigrant when her parents first brought her to the US from Mexico as a toddler. She did so in the wake of the passing of the controversial 'sanctuary city' bill in Texas - a bill that she had fought hard against but admitted that, worryingly, it had far too much momentum behind it.
"Immigration and all that it encompasses is very personal for me because I was an undocumented immigrant," Hernandez Luna told a gathered crowd outside the State house, following the passage of the HB 12 legislation. "You may prefer to use the word illegal alien, but I'm not an alien. I am not a problem that must be handled. I'm a human - a person standing before you now as a representative for the Texas House."
The 32-year-old lawyer and her family gained US citizenship in 1986, when President Ronald Reagan passed an amnesty that granted legal status to an estimated three million people. She said it was her aim to change the stereotype that far too many people have in their minds of what an illegal immigrant is, and paint the more accurate modern day picture for them.