New York opts out of Secure Communities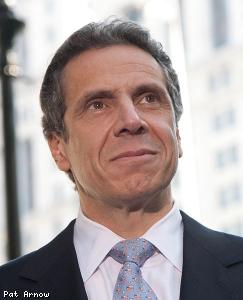 June 2, 2011
New York is the latest state to opt out of the controversial Secure Communities program, with Governor Andrew Cuomo stating that he had grave reservations about "its impact on families, immigrant communities and law enforcement in New York." The federal program has seen a number of states opt out of obeying it, with New York's decision coming hot on the heels of Illinois choosing to opt out. The program requires law enforcement agencies to run the fingerprints of people they arrest against immigration databases as they aim to find illegal immigrants.
In a letter to the US Department of Homeland Security, sent on Wednesday, Governor Cuomo said he had to listen to the criticisms raised against the program by some New York residents, who feared seeing whole families torn apart.
"The heart of concern is that the program, conceived of as a method of targeting those who pose the greatest threat in our communities, is in fact having the opposite effect and compromising pubic safety by deterring witnesses to crime and others from working with law enforcement," he wrote.
"Until the numerous questions and controversies regarding the program can be resolved, we have determined that New York is best served by relying on existing tools to ensure the safety of its residents," he added.