Fate of Georgia anti-immigration law to be learned today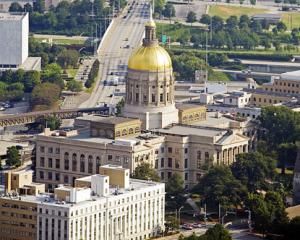 June 20, 2011
Opponents of Georgia's divisive new immigration law will learn today whether their class-action lawsuit aimed at halting the law has succeeded, when it goes before a federal judge in Atlanta. The law is one of the harshest anti-illegal immigration bills in the nation, and will follow in the treads of similar laws in Arizona and Alabama. The case against it has been brought by organizations and individuals who fear they will suffer discrimination and racial profiling as a result of it.
The lawsuit says, "Georgia's immigration scheme will undermine federal immigration enforcement priorities by subjecting countless individuals in Georgia to detention."
The plaintiffs are being represented by the ACLU, the National Immigration Law Center, the Southern Poverty Law Center and the Asian Law Caucus. They also have friend-of-the-court briefs supporting the lawsuit from the Anti-Defamation League and the American Immigration Lawyers Association and the governments of twelve Latin American countries.
District Judge Thomas W. Thrash Jr. is scheduled to hear arguments in the case at 10 am on Monday in Atlanta.
The state has filed for the case to be thrown out, dismissing the fears of racial profiling as "purely hypothetical and speculative". The law, HB 87, will allow police to ask about immigration status when questioning suspects in certain criminal investigations, make the transportation of illegal immigrants an imprisonable offense and punish workers' use of fake identification with jail sentences of up to 15 years.