Connecticut passes immigrant-friendly education rate laws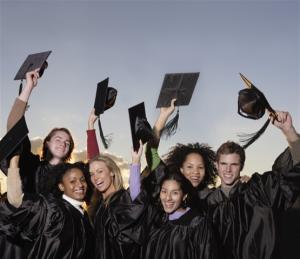 May 25, 2011
Hot on the heels of Maryland passing legislation to grant the children of illegal immigrants greater instate education rights, Connecticut law makers have passed a similar decision – but not before a debate that lasted nearly nine hours. The state Senate gave its approval to the bill on Tuesday night, meaning that the only step left is to gain the signature of Governor Dannel P. Malloy – an action that he has already said he is only too keen to do.
Republican opponents to the bill had staged a lengthy filibuster against the bill, which lasted eight hours and 50 minutes. Their efforts were ultimately unsuccessful, however, as the bill easily passed with a vote of 21-14.
Governor Malloy said he would be signing the bill as soon as it is put before him, stating "This bill isn't controversial, it's common sense."
The children of undocumented immigrants will not be allowed to pay the same in-state tuition rates in Connecticut's public colleges and universities as documented students do. It will affect around 200 students in the state every year, but Democrat supporters of the bill have said that its symbolism is just as important as its financial impact.
Senator Beth Bye, D-West Hartford, who is co-chairwoman of the legislature's higher education committee, said that there was support for the bill from political, educational and religious leaders from across the state.
"I think this is a compassionate law, trying to give people a leg up," she said. "We can make a difference in the lives of these students."